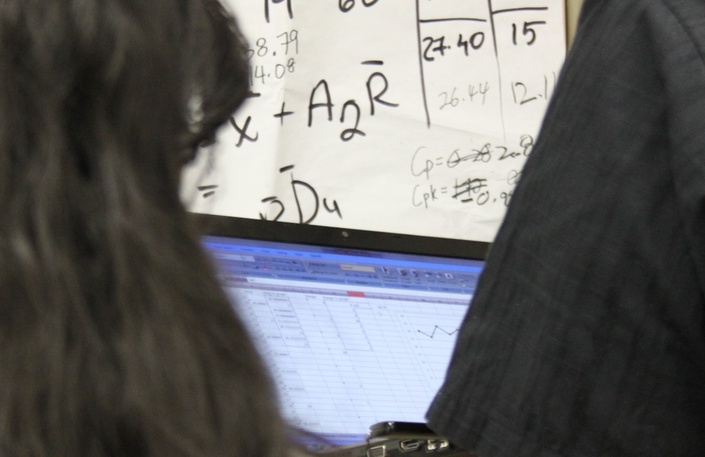 Lean Six Sigma - Green Belt Certification
In Class Course, Toronto - Including Taxes
Enroll in Course
QUICK FACTS
$550K

of savings in 2018 classes

1300+

Successful Certified LSS graduates since 2010

6

Qualified Industry Instructors

COACHING

Online theoretical module, In-class experiential and Coaching approach

EXCLUSIVE

Alumni Membership privileges

PRICE TO VALUE

Industry's Highest Value Add for the Price
The program is designed for individuals who desire to be successful in bringing change in an organization from process improvement perspective. This course will teach you industry's most powerful process improvement tools – Lean & Six Sigma. To obtain six sigma output levels, one has to practice and implement a culture of Lean. LEAN is a methodology followed by organizations to eliminate 'waste' and provide value for their end customer(s), whereas, Six Sigma is designed to reduce variations in processes and making the process more effective, resulting in reduced costs and higher quality.
The course will introduce concepts of project management in a simple step-by-step approach to help you create buy-in and a successful implementation strategy. Finally, the course will provide you with a walkthrough of Change Management focusing on People Skills; this segment speaks on understanding of human behaviour, critical thinking, and reaction to solidify your experience at different work environments.
Days
Scheduled Date
Start Time
End Time
Class Note
Day 1
Sat, Oct 19, 2019
9:30 AM
4:30 PM
Intro, Lean, Project Assignment
Six Sigma – Define, Measure
Day 2
Sat, Oct 26, 2019
9:30 AM
4:30 PM
Six Sigma – Measure, Analyse

Day 3
Sat, Nov 02, 2019
9:30 AM
4:30 PM
Six Sigma – Analyse, Improve

Day 4
Sat, Nov 09, 2019
9:30 AM
4:30 PM
Six Sigma – Improve, Lean and Control
Day 5
Sat, Nov 16, 2019
9:30 AM
1:00 PM
Final Presentations and Examination
123 Edward St, Toronto
Room: 208, Second Floor
---
Fundamentals of Lean Principles
The Human Brain And Change
Successfully Implement Change And Deal With Resistance
Establishing Stakeholder Engagement
---
Fundamentals of Lean Principles
Creating A Culture Of Continuous Quality Improvement
End-To-End Lean Six Sigma Methodology And Implementation
---
Process Management: Six Sigma
Understanding The True Nature Of Six Sigma Process Design And Practicality
Learn And Apply Fundamental Principles Of DMAIC And DM-LEAN-IC
Apply Project Management Techniques Using The DMAIC Cycle On Mandatory Project
---
Deliverables: Practical Project, Quiz and Exam
Provide An End-To-End Analysis through a delivery of a Green Belt equivalent project
Weekly online quizzes
Final exam at the end of the course
---
Your Instructors
Ward is a Quality Management Specialist with over 20 years of experience in consulting and working in senior quality management roles. His experience ranges within the service and manufacturing sectors implementing ISO 9000, Six Sigma/Lean and Process Management methodologies with major organizations such as Bombardier, and as a President of Service Quality Associates. Ward has written numerous case studies and has co-authored books. He is a Certified Six Sigma Black Belt and holds a M.Sc in Statistics from the UWO and a B.Eng in Mechanical Engineering from McMaster University.
Abhishek is a dynamic and energetic individual who is passionate about bringing positive change. He is a management consultant is certified Lean Six Sigma coach. He has experience consulting in manufacturing, supply chain & retail, public sector, banking, and business development; working for organizations large and small.

Hobbies include: outdoor activities, snowboarding, and being a good host for friends and family.
Bruce's corporate consultation practice has provided solutions in the areas of executive coaching, human relations, change management, and people management. His clients include senior executives and management teams in high tech companies, and public and non-profit organizations such as Goldman Sachs, Toyota Tsusho America and UNICEF. His background in Medicine and Behavioral Sciences gives him a deep grounding in how people think, work, and relate in creative processes and when under stress.
Hobbies: Canoeing, kayaking, and skiing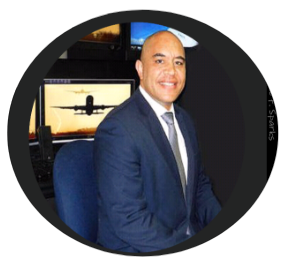 "Just wanted to say thanks for your support and guidance through the Lean Six Sigma training.
In addition to being educational (of course), the overall course and environment were fun. It was a great experience.
I will definitely recommend you and your team to others and wish you success!"
- Dale Sparks, Process Improvement Supervisor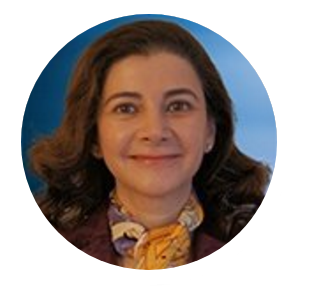 "I thought as a follow up to the ASME organized lean six sigma class to send you a note to appreciate the effort you and your "team" including students made in order to ensure a safe, respectful, and healthy work environment for their peers. I also would like to congratulate you on your very organized course and your exceptional and uncompromising work ethic and how you and the rest made other accomplished professionals, valued, respected, and encouraged to follow their scholarly work, and to look forward to putting their hard-earned knowledge to good use by being exposed to a positive and respectful learning environment. Congratulations on your commitment to excellence and what you accomplished! Your "goal" of creating a positive and calm learning environment is something that all trainings such as this should aspire to achieve!"
- Layla Mayboudi, MSc, PhD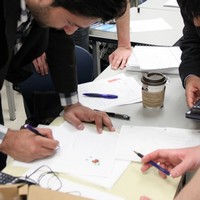 "Did a presentation for the President and Directors on a new system our company wants to bring. I really benefited from the case study / presentation we did. I listened to a lot of the comments YDelay facilitators gave me, especially how to communicate with non-engineers. It is something you don't really realize when doing presentation in an academic environment, especially with technically sound people. At work everything has to be translated to dollars and cents. Knowing how to use LSS, my learning curve wasn't steep at work; I am looking forward to implementing the next Kaizen."
- Vickrah Sivasothy, Process Analyst at Canada Post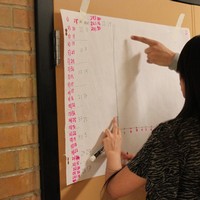 "I do FLRA/FMEA and Hi Low Matrix at work in Suncor Energy and was remembering my days back in Lean course. In addition, thanks for the huge confidence you gave me and the reason I am here."
- Prajesh Mehta, Contorol Systems Engineering Intern at Suncor Energy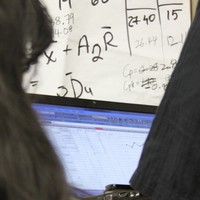 "The Change Management class helped me understand how to deal with people when working on projects. It really helped me to think about people rather than just technical details; while teaching how to confront different situations at work."
- S. Brett, Lean Six Sigma Green Belt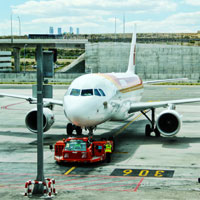 "I am happy to tell you I have been successful in landing my dream job with WestJet and I want to thank you and Don for helping me in preparing for the interview. I will be moving out by next week prior... So that's the update on my quest to WestJet, now the D part starts of the DMAIC cycle."
- Meet Shah, Quality and Project Analyst at Safran Landing Systems Canada
Frequently Asked Questions
What is the criteria to obtain the Green Belt Certificate?
Certification completion is based on attendance, participation, assignment completion, passing of quizzes, midterm and exam.
Exam = 60%
Quizzes = 15%
Project & Presentation = 25%
Note:
1. Final Exams are mandatory to pass with a minimum of 70% grade; unsatisfactory performance will result in not obtaining a Green Belt Certificate. There will be a nominal fee for re-examination.
1.1 In special cases where the incumbent does not obtain a grade greater than 50% on exam, we require the incumbent to repeat the course to obtain certification.
2. Presentations have a mandatory completion, if you had not participated, your performance will be unsatisfactory while no certification will be provided.
Note: Any of the information is subject to change and will be notified to students in class and/or via email
How long do I have access to the course?
After enrolling, you have access to this course for one year across any and all devices you own.
Could you provide some more information regarding the project?
During the first class, you will be assigned to the group. The group will consist of few working professionals, which could bring a project from the company they are working in. Or project can be selected from outside observations. As a group, the project will be chosen. Using this practical project approach student achieve the hand-on understanding of lean six sigma methodology.
Are there quizzes and exams?
Yes! This course consistently quizzes you on the topics you learn and has a final exam; so you have the opportunity to learn thoroughly and challenge yourself along your LSS journey.
Yes! The quizzes and exams are marked and get counted towards your final mark and possible certification.
Is exam included in price?
The exam is included in the price, and it will happen on the last day of the course. After passing exam and course, you will receive Lean Six Sigma - Green Belt.
What are the expectations for attendance?
Participants are expected to attend all classes, any missed classes may result in incompletion
What is Authorized Body of Certification?
A qualified and experienced instructor along with the organization authorizes the certification based on their credibility and ability to back up the education experience offered.
Your certificate is backed by:
1. Certified Master Black Belt and Black Belts
2. A Certification ID code
3. Signed and Sealed Certificate
4. An e-certificate will be available in 2018
YDelay has certified over to 1100 Green Belts. Our alumni work in wide range of companies such as AMD, Bell, Bombardier, Canadian Tire, Celestica, CIBC, City of Toronto, DHL, Ford, Honda, Honeywell, FedEx, Hydro One, IBM, Magna, OPG , Ontario Teachers' Pension Plan, RBC and Scotiabank.
What are class rules against cell phone use?
If you need to take a call, please step out, we all would appreciate to not be disrupted. Laptops are allowed for you to follow along and take notes. Gaming / Facebook / etc. distracts your neighbors as well
Detailed Course Agenda
---
Understanding Six Sigma
Six Sigma Fundamentals and Application
Selecting Projects
Elements of Waste
Define tools
---
Measure Intro
Process Discovery
Six Sigma Statistics
Measurement System Analysis
Process capability
Measure tools
---
Analyse Intro
Hypothesis Testing and Application
---
Improve Intro
Process Modeling Regression
Advanced Process Modeling
Designing Experiments
---
Control Intro
Advanced experiments
Capability Analysis
Lean Controls
Defect Controls
Statistical Process Control
Six Sigma Control Plans
---
Value, Organizations, People & Process
LEAN (Intro to Lean) & Wastes
Flow
Work standards - Cycle Time & Takt Time
Line Balancing
5S
Process Mapping
Pull & Push Systems
Value Stream Mapping (VSM)
Poke yoke and Gemba
Root Cause Analysis
Kaizen - 10 Step Approach + Example
Total Productive Maintenance (TPM)
Case Study Project / Presentations
Activities and Video
---
Change Management, Psychological Perspective – Human behaviour, Critical Thinking, Reaction, Dealing with individuals at different levels of organization.
Change Management, Management Perspective – Organizations, People and you